In 1977, the Federal Dietary Guidelines were intended to reduce the risk of obesity and chronic disease by offering simple recommendations, such as increase physical activity, eat less fat and fatty foods, eat less sugar and sweets, and avoid too much alcohol.
You know what happened next: we got fatter.
Obesity rates have doubled among adults and more than tripled among children since the 1980s.

 

In response, health officials have been developing strategies to counter the epidemic.

 

As their initiatives have never worked, they have started blaming the American people of laziness, bad eating behaviors, lack of motivation, inability to change, or emotional weaknesses.
This is what we thought when we opened our first coaching center in 2014. As we successfully developed the first RESO programs in Switzerland, we figured out that Americans ate far more unhealthy foods than Europeans.
We will show you that's completely wrong.
Source: Obesity Update, Figure 2, June 2014, OECD.
Canadian vs. American
Canadians consume 173 pounds of fresh and processed potatoes per person while Americans consume 110 pounds in 2011 (PotatoPro).
U.S. Obesity Rate: 38%
Canadian Obesity Rate: 19%
Alcohol Consumption

(2015 WHO data for OECD)

Canada (10.5 liters) vs. USA (9 liters)

Vegetable Consumption, Daily among Adults, including Potatoes (OECD Health Statistics 2011)

Canada (73.4%) vs. USA (92.4%)

Fruit Consumption, Daily among Adults,(OECD Health Statistics 2011)

Canada (75.7%) vs. USA (65.8%)

Poultry Meat Consumption, Pounds/capita, 2015 (OECD Data 2015)

Canada (75.4 lbs) vs. USA (105 lbs)

Butter Consumption, Pounds/capita, 2015 (Statista)

Canada (6.2 lbs) vs. USA (5.7 lbs)
Japanese vs. American
Japan, despite its reputation for slim, long-lived citizens, has a high inactivity rate of 60.2 percent.
The United States actually does pretty well with only 41 percent of Americans doing less than 30 minutes of moderate exercise five times a week. (Lancet Study, 2012).
U.S. Obesity Rate: 38%
Japanese Obesity Rate: 4%
Italian vs. American
The average person in Italy eats more than

51 pounds of pasta

every year. The average person in North America eats about 15-1/2 pounds of pasta per year (The World Pasta Industry Status Report 2014).

 
U.S. Obesity Rate: 38%
Italian Obesity Rate: 9%
French vs. American
France is the second country that consumes the most fast food in the world (Insider Monkey).
U.S. Obesity Rate: 38%
French Obesity Rate: 12.5%
Swiss vs. American
A Swiss eats on average 4x more chocolate and 2x more cheese than an American (Swiss Federal Statistics).
U.S. Obesity Rate: 38%
Swiss Obesity Rate: 9%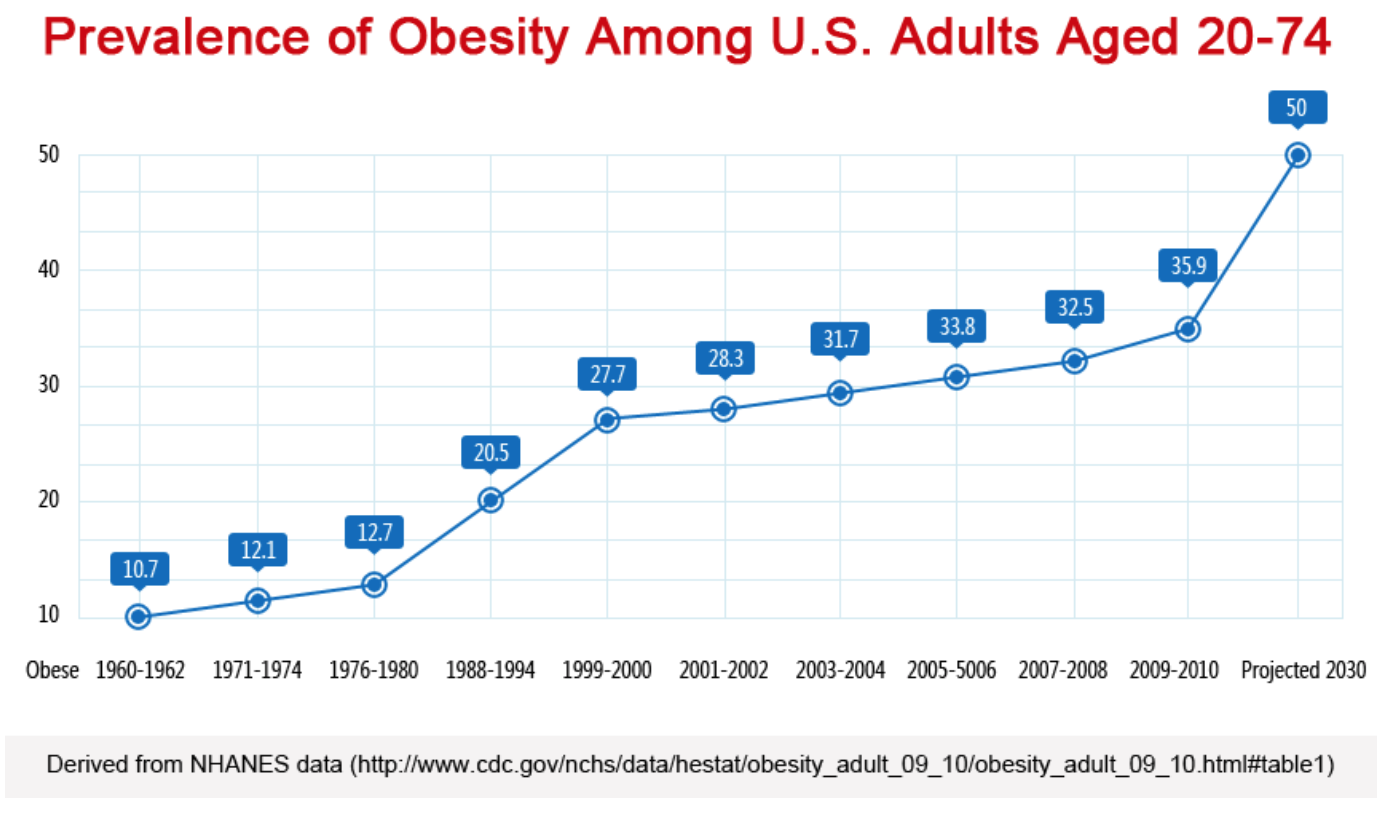 Do we eat too much Junk Food?
 It is estimated that today Americans each week eat an average of 3 hamburgers apiece in 2013.
4 hamburgers apiece in 1969.
About 20 billion (15 billion in 1968) hot dogs are consumed per year:

 

This means an average of 70 hot dogs per person today.
75 hot dogs per person in 1968.
U.S. availability of ice cream has declined since its peak of 22.7 pounds in 1946.
Despite the multitude of offerings in the ice cream aisle, ice cream availability has fallen to 12.9 pounds per person in 2012, down from 16.7 pounds in 1970.

 
Do we drink too much Soda?
Over the last 20 years, sales of full-calorie soda in the United States have plummeted by more than 25 percent.

 

Soda consumption, which rocketed from the 1960s through 1990s, is now experiencing a serious and sustained decline. (New York Times, October 2015)
Only Potato Chips Consumption is stable.
Potato chips consumption hasn't changed since 1970 with 4.3 pounds per person/year.
Nationwide Comparison 1980 vs. 2015
Analyzing the U.S. Department of Agriculture data, we can have a better overview of the Nation's food consumption trends over the last 30 years.
Carbohydrates are the single most important food for long-term health and brain function.
This may be a shocking statement given the low-carb movement and "carbophobia" in America, but it is true.
Of course, we don't mean the overprocessed, refined, sugary white food we commonly think of as carbohydrates, such as doughnuts, white bread, bagels, muffins, colas, juices, and most junk food.
We don't mean the cheap, supersweet, government-subsidized high-fructose corn syrup that is driving our epidemic of obesity and disease and contributing to our epidemic of mental illness.
The carbohydrates are the real, whole, nourishing plant foods that the human species has thrived on since the dawn of evolution.
Most of the foods consumed by humans over the years have been carbohydrates.
Plant foods are composed mostly of carbohydrates: vegetables, fruits, beans, whole grains, nuts, seeds, herbs, and spices.
Why is Obesity Still Rising?
---
"The prevalence of obesity and overweight has increased dramatically in the United States since the mid-1970s, and nearly two of three adult Americans are either overweight or obese. Although high costs—in health, social, and economic terms—are known to be associated with obesity, how the U.S. population reached this point is less well understood."

–U.S. Department of Agriculture
» This is frustrating that the government has no clue about obesity epidemics.
» People feel guilty because they try to eat healthier based on health professionals recommendations, but they face difficulties to achieve long-term results.
» By analyzing food habits of our customers, we have observed the same phenomenon. 
» People have the tendency to eat healthier and exercise more than our European customers. 
» Why is there this huge difference?
» Our Analysis
After coaching thousands of customers, we have discovered the following:

Metabolism is slowing down due to various habits, even considered as healthy.
Dehydration level is higher in America than in Europe. 75% of Americans are functioning in a chronic state of dehydration.

 

Current popular diets have been invented in the 1970s, when obesity was low and evident (too much food consumption, sedentary lifestyle). This is the reason why they are not adapted to the new types of obesity in the 2010s.

 
Classic high caloric foods: fast food, processed food
Not sufficient vegetables and fruits.
The typical image of unhealthy lifestyle in the media.
Following the health professionals recommendations
Overeating "health claims" foods: nuts, olive oil, yogurt, salad dressing, fruit juices
Frustrated people who are completely lost.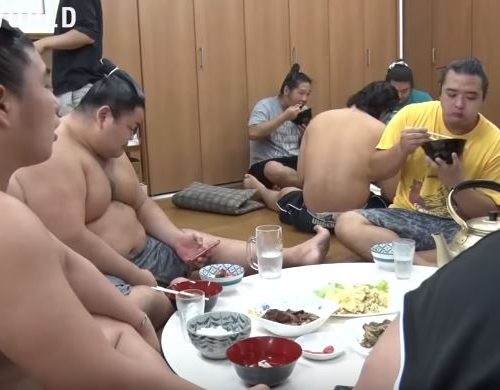 Controlling the calorie intake. Conscious and careful.
The body goes into "survival mode" and slows the metabolism.
Sumo Wrestlers lifestyle: skipping breakfast and lunch.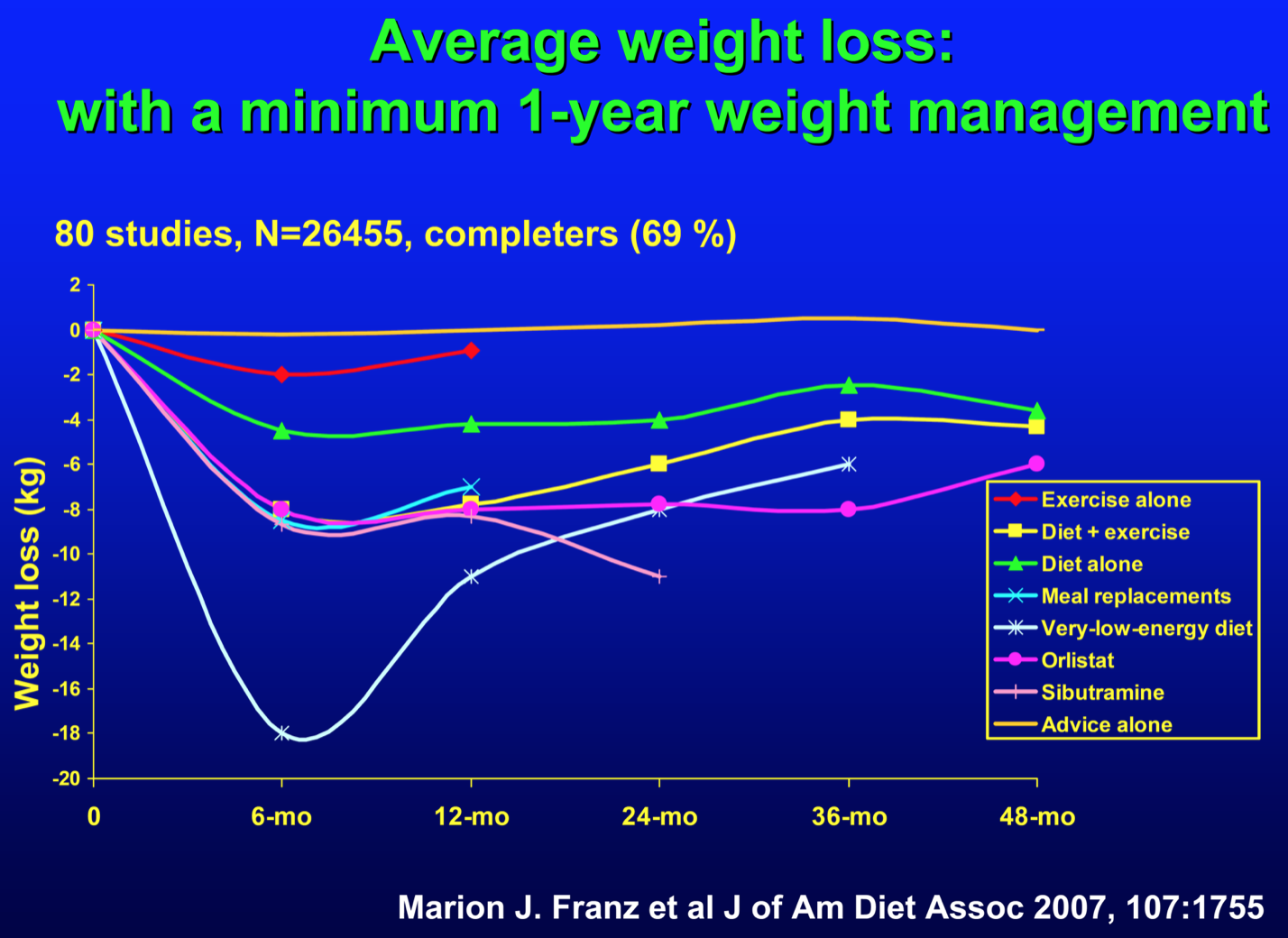 In the past 10 years, the Federal Trade Commission has brought more than 80 law enforcement actions against companies for making false or deceptive weight-loss claims.

 

Recent companies cited by the FTC for false claims include the marketer of Sensa, a product that consumers sprinkled on their food to help them lose weight, which was fined $26.5 million to settle charges of false-advertising because, according to the FTC, the company "deceived consumers with unfounded weight loss claims and misleading endorsements."
People no longer want to talk about ''dieting'' and ''weight loss.'' They wanted to become ''healthy'' so they could be ''fit.'' They wanted to ''eat clean'' so they could be ''strong.'' Diet companies suffered for being associated with dieting. For example, Lean Cuisine repositioned itself as a ''modern eating'' company, not a diet company.
A study out of Georgia Southern University monitored attitudes toward losing weight over three periods:
In the first period, 1988-94, 56 percent of fat adults reported that they tried to lose weight.

 

In the last period, 2009-14, only 49 percent said so.
The change had been spurred not just by dieting fatigue but also by real questions about dieting's long-term efficacy.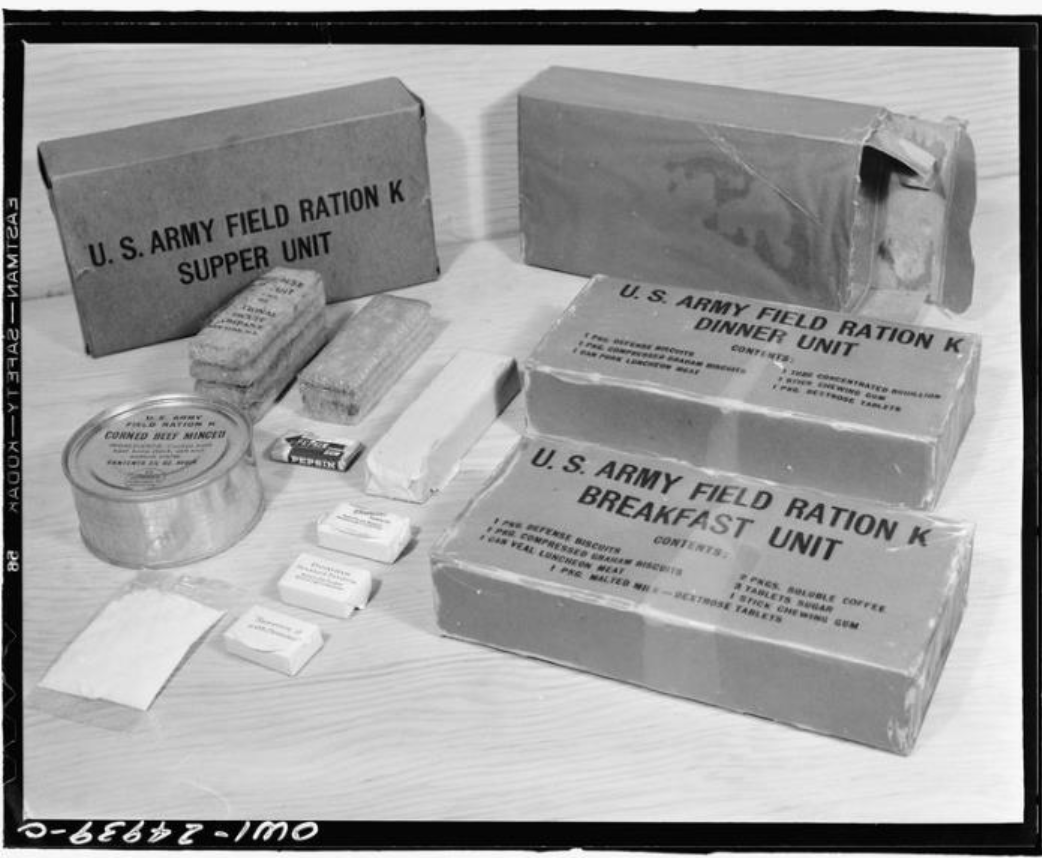 WW1 Lessons:
From July 1917 to November 1918, a U.S. soldier ate 1 pound of beef per day (meat of 10 hamburgers).

 

It is equal to an entire cow.
Meat is considered as excellent for the troops.
Logistics problems:

Transportation: German submarine threats
Storing: moisture, bacteria
»  During World War II, the U.S. military recognized that to be ideal, the ration would have to meet four standards: 
»  Nutritional adequacy, 
»  Stability, 
»  Utility, 
»  Acceptability.
»  In the 1950s, the U.S military spearheaded the invention of restructured meat, extended-life bread, instant coffee, and much more.
»  The U.S. Army investigates how to make soldiers' rations taste good and last longer. 
»  Its initiatives have led to the processed cheese that's now found in Goldfish Crackers and Cheetos, and also behind longer-lasting loaves of bread.
»  Nutritional goals: 
»  Concentration of the energy (calories) in smaller volume and reduced weight with three rations of 1,200 calories per day: 3,600 calories per soldier.
»  Average daily consumption for an adult: 2,000 calories per day.
»  Many of the foods that we chow down on every day were invented not for us, but for soldiers.
»  Do you need all these calories?
Energy bars, cereal bars, canned goods, deli meats

— all have military origins. Same goes for

ready-to-eat guacamole, cold-pasteurized juices, Graham crackers, M&M's, Cheez-It, instant soups and no preservative salad dressings.

Many of the

packaged, processed foods

we find in today's supermarkets started out as science

experiments in an Army laboratory.

 

The

foodstuffs

themselves, or the

processes

that went into making them, were originally intended to

serve as combat rations for soldiers out in the battlefield.
The United States Army Soldier Systems Center (SSC) is a military research complex and installation in Natick, Massachusetts charged by the U.S. Department of Defense with the research and development (including fielding and sustainment) of food, clothing, shelters, airdrop systems, and other servicemember support items for the U.S. military.

 
A typical Grocery Store
You can see why people say "shop the perimeter."

 

Fruit, vegetables, meat and eggs are all around the outside.

 

Processed, dehydrated, and military foods inside.
»  The trick to extending shelf life is to control water activity, moisture content, and oxygen inside the packaging.
»  The solution: Dehydrating the foods.
»  In 2015, 75% of Americans are functioning in a chronic state of dehydration.
»  Why?
By eating dehydrated (military) foods, the body cannot compensate the necessary 30%-stake water intake coming from water-rich foods.
In fact, studies have shown that drinking and eating too little water can cause fat deposits to increase, while drinking more can actually reduce fat deposits.
Serving Size: 
People are not full so they have to overeat high-concentrated energy foods (military).
It costs more money to purchase small portions: one donut = 4 slices of whole-wheat bread.

Nuts are considered as dried fruits in French.
The Food you choose for snacking for 100 Calories: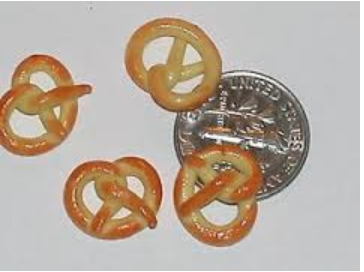 1 cup of baby carrots with 2 tablespoons of hummus
Doc: In the future, we don't need horses. We have motorized carriages called "automobiles." 
Barfly: If everybody's got one of these auto-whats-its, does anybody walk or run any more?
Doc: Of course we run, but for recreation. Fun.
Barfly: Run for fun? What the hell kinda fun is that?! 
Americans exercise the most
The idea that people are overweight because they are not exercising enough is disproved by data. 
In July 2013, the Institute for Health Metrics and Evaluation released a policy report "The State of US Health: Innovations, Insights, and Recommendations from the Global Burden of Disease Study" at a White House event. 
The research found, "as physical activity increased between 2001 and 2009, so did the percentage of the population considered overweight". 
Other studies go on to show that overweight people do about the same amount of physical activity as lean people do. 
Meanwhile, obesity may lead to inactivity, not the other way around. 
A new survey of 8,000 people living in Europe and the U.S. — 1,000 from each country, also including Sweden, Germany, Italy, and Netherlands — found that an average of 72 per cent of people set fitness goals. 
While nearly a third (29 per cent) claims to hit their target most of the time, five per cent always fail. Across the board, 11 per cent plan to do less exercise in the future.
The survey was commissioned by TomTom, maker of navigation products and GPS sport watches.
Results showed that Americans lead the fitness league, exercising 135 days a year compared with a global average of 112, while Britons exercise an average of just 108 days a year. Italians exercise just 96 days a year, while the Dutch exercise 93 days a year.
CDC Report: March 2018
For a third year in a row, a majority of American adults are exercising as much as their government recommends. But that does not appear to be curbing the nation's obesity rate, which in 2017 reached an all-time high.
Nearly one in three people in America—31.4%—today are obese, according to new data published by the US Centers for Disease Control and Prevention. 
For years, one of the most robust public health responses to America's growing weight problem has been to encourage exercise. 
And people seemed to have listened: today, almost 54% of Americans meet the US government's aerobic exercise recommendation, which calls for 150 minutes a week of moderate-intensity workouts (such as walking briskly or playing tennis), or 75 minutes a week of more intense exercise (such as jogging or swimming laps).
"But the theory that merely getting enough exercise will keep people fit and healthy hasn't proven out, as obesity rates keep rising."
In fact, it is interesting to compare the belief that  less exercising causes overweight to the belief that partying less causes aging. 
People party less when they become older.

 

With age come metabolic changes that make staying out until 3 a.m. harder.
They don't get older because they party less.

 

The same holds true with exercise and obesity.
The Military Origin of Aerobics for Vietnam War
You may be surprised that aerobics was created for military training.
U.S. Airforce Col. Kenneth Cooper, an exercise physiologist, and Col. Pauline Potts, a physical therapist, were puzzled about why some people with excellent muscular strength were still prone to poor performance at tasks such as long-distance running, swimming, and bicycling.
In 1968, they published Aerobics. The book came at a time when increasing weakness and inactivity in the general population was causing a perceived need for increased exercise.

 

Not for weight loss!
Promoted by Anti-Vietnam War Activists in the 1980s
Aerobics gained worldwide popularity after the release of Jane Fonda's exercise videos in 1982.
Metabolism is Stronger
»  Our Solutions
We take adaptive thermogenesis into account to set up each personalized program.

Adaptive thermogenesis is the terminology that describes how your body responds to calorie restriction. Your body's goal is to maintain a stable environment where it has enough energy to do the many energy-requiring tasks it needs to do (body temperature, heart rate…).
It reacts to changes in energy balance by speeding up your metabolism (when you eat too much) or by slowing things down (when you don't consume enough energy).

 
Adaptive thermogenesis refers to a slowing of metabolism that is greater than expected based on your lean body mass. When you lose weight, you generally lose muscle.

 

This reduces your energy needs and your metabolism slows slightly.

 

Adaptive thermogenesis is a slowdown in metabolism that's independent of muscle loss.
1. Do you want to meet slim people?
Go to a diner in the morning.
2. Pick a family reunion picture of the 60s or 70s.
Compare with a recent one.
Remember what you used to eat.
3. After watching a prescription drug TV ad with their numerous side effects.
Try to remember the medical issue it is supposed to solve.
Do You want to lose Weight?
Option #1

:

Join the U.S. Army.
Option #2

:

Start a Hunger Strike….Diet.
Option #3

:

Play Baseball 4 hours a Day.
Option #4

:

Move to Canada if you like drinking Beer and eating Potatoes.
Option #5

:

Move to Japan if you are lazy.
Tip #1: Artificial Sweeteners
What about Diet Drinks?

 

People who regularly slurp artificial sweeteners are more likely to gain weight.
The most touted explanation for this finding is that fake sweeteners increase cravings.
Artificial sweeteners appear to disturb the body's ability to count calories and, as a result, diet foods and drinks may wind up encouraging weight gain rather than weight loss.
The brain cannot see the difference between sugar and artificial sweeteners.
These fake sweeteners are 300 times sweeter than normal sugar.
Tip #2: Don't Overeat Proteins
Protein is the new King!
Diet books tell you that you can lose weight by eating more meat, fish, soy, or black beans.
They say more protein keeps you metabolically fit.
Eating enough protein-rich foods of low energy density is a good strategy for increasing satiety.

 

But eating more protein than your body needs

is not going to boost your metabolism,

 

build more muscle,

 

or make you thinner,
but will make you gain weight.
Tip #3: Junk Food is Expensive
A study found that the average total cost for the healthy-food-diet model was $5,019 per year. The average cost of the convenient-food-diet model was more than twice that of the healthy-food-model, at $10,298 per year.

 

The

average daily cost of the healthy diet

was $7.48, while the fast food diet averaged $15.30 per day.

 

When three meals per day per person were purchased from fast-food restaurants, the total cost was $87 per week.

 

In contrast, by purchasing

all whole ingredients from grocery stores

, the estimated cost for three meals per day, per person came out to $43 per week.

 
USDA Study 2012-2015
---
The authors found that the metric used to measure the price of food items has a large effect on which foods are more expensive:
Foods low in calories for a given weight appear to have a higher price when the price is measured per calorie.

 

For example, vegetables and fruits, which are low in calories, tend to be a relatively expensive way to purchase food energy.
Conversely, less healthy foods (called "moderation foods" in this report)-especially those high in saturated fat and added sugar-tend to be high in calories and to have a low price per calorie.
When measured on the basis of edible weight or average portion size, grains, vegetables, fruit, and dairy foods are less expensive than most protein foods and foods high in saturated fat, added sugars, and/or sodium.
In following the food group recommendations at ChooseMyPlate.gov, it is less costly to meet the grains, dairy, and fruit recommendations than those for vegetables or protein foods.